Current Issue
CONTENTS of Volume 28, Number 1, June 2022
Informativeness of Peer Performance and Analyst Forecasts in Performance Target Setting
Author
SUN-MOON JUNG, SEWON KWON, JAE YONG SHIN
Keywords
Performance Target, Target Ratcheting, Relative Target Setting, Analyst Forecasts, Peer Performance
Download
Firms consider external information such as peer performance data and analyst forecasts when setting performance targets because this information provides relevant benchmarks about agents' productivity. Using the EPS targets of S&P 1500 firms from the 2006–2014 period, we examine whether firms' reliance on certain benchmarks depends on the relative informativeness of the external information. We find that firms put greater weight on analyst forecasts than on peer performance information because their profitability is less likely to comove with that of their peer firms. We also find that the use of forecasts increases in settings where analyst forecasts are more informative regarding focal firms' profitability.
Venture Capitalists in the Entrepreneurial Ecosystem and Fitness-reducing Competition
Author
SEUNGYOUNG LEE, JONGHOON BAE
Keywords
Entrepreneurship, Matching Failure, Agent-based Modeling, Partner Selection, Venture Capital
Download
Although the role of venture capital (VC) in entrepreneurship is undeniable, we address possible risks associated with the over-dependence of the ecosystem on VC firms. In particular, we examine whether the supply of VC promotes or undermines the creation of entrepreneurial value in a community even when VC firms serve as an effective selector of such value. With an agent-based model of entrepreneurship where entrepreneurs are uninformed of the capabilities of the potential business partners, we suggest that the local efficiency of VC firms in the matching process may lead to the information-cascade type of herding behavior among entrepreneurs, which undermines paradoxically the overall efficiency of the ecosystem. With this implication, we seek to contribute to the literature on entrepreneurship by highlighting the possibility that competition-promoting institutions may destabilize the market itself such that VC firms as the efficient selector of entrepreneurial opportunities may induce uninformed, non-VC-backed startups to imitate the investments of VC firms, thereby reducing the diversity of entrepreneurial activities and thus the stability of the entrepreneurial ecosystem.
Sabotage! Whistle-blowing Inside Family Firms During Succession Tournaments
Keywords
Family Firms, Family Governance, Corporate Fraud, Succession Tournaments, Sibling Rivalry
Download
We document an unusual surge in fraud investigations for family firms with multiple sons who compete for leadership successions. Shareholders negatively react to the news, while such fraud investigations are concentrated in firms run by families with extensive internal conflicts, leading to strong whistle-blowing incentives inside the family (i.e., sabotage). Using the sudden death of a chairman as an exogenous shock that increases conflicts among potential heirs of the family firm, we find sharply increasing fraud investigations after the chair's death. Overall, our results shed new light on the significant spillover from family governance to corporate governance in family-run organizations.
Seoul Journal of Business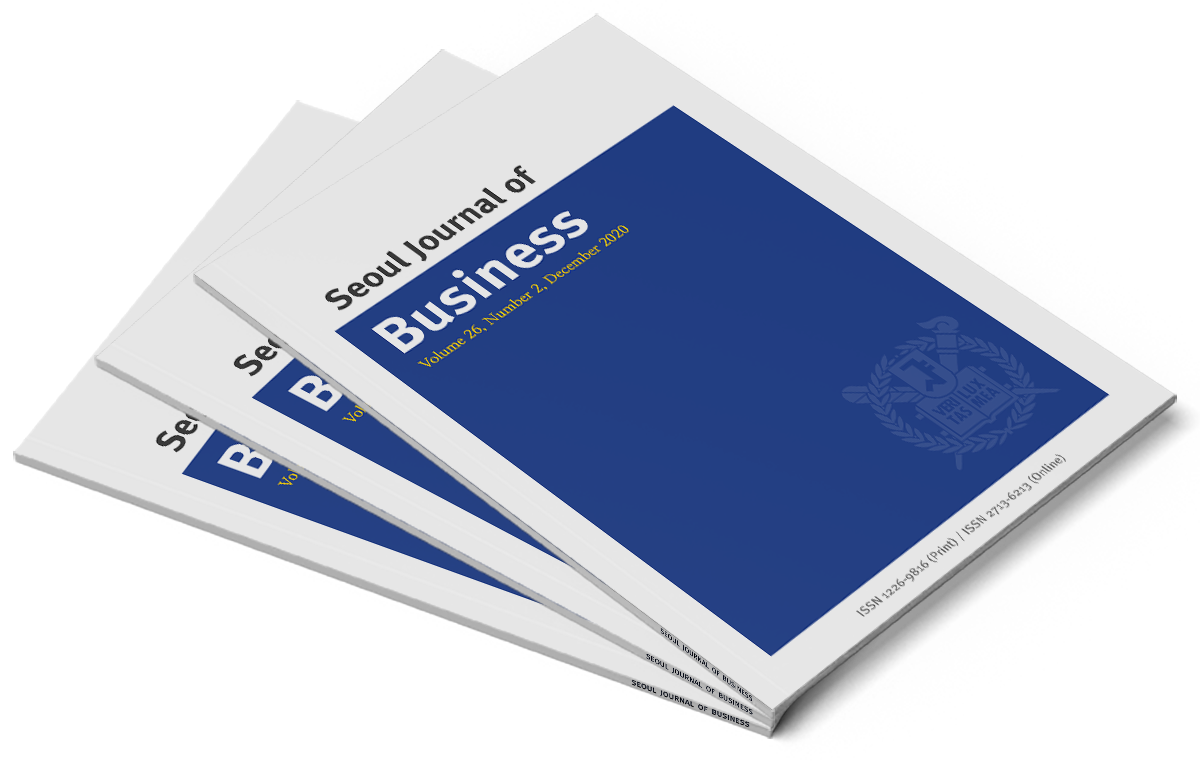 ISSN 1226-9816 (Print)
ISSN 2713-6213 (Online)