Current Issue
CONTENTS of Volume 26, Number 1, June 2020
Managing Internal and External Knowledge: Localization and Local Experience in Multinational Firms
Author
CHAERIN YUN, JAEYONG SONG, and WILBUR CHUNG
Keywords
knowledge management, multinational firms, local experience, top management staffing
Download
In an international context, we examine firms' strategic choices in the management of knowledge flow. Multinational firms can manage subsidiary knowledge flows by adjusting the level of "localization" in the top management – by sending expatriates to transfer internal knowledge or hiring local managers to source external knowledge. Drawing on a panel data of Japanese overseas subsidiaries across 18 host countries, we find that subsidiaries localized top management more when firms had less internal knowledge and when external knowledge sources were rich. Greater subsidiary and parent local experience altered these two main effects in opposite directions. These findings highlight nuances in firms' choices of how to manage knowledge flows in foreign markets.
The Importance of Quality Management Implementation in Public Sector and Role of Behavioral Quality Management Practice
Author
SEUNGHEE HAN and JUNGSUK OH
Keywords
Quality management, Public sector, Behavioral quality management, Technical Quality management
Download
Quality management has been regarded as a valuable strategy or activity for the public sector. The purpose of this paper is to examine the relationship between implementation of quality management practices and performance in the public sector. Moreover, it investigates what effect the practices have on performance in the public sector by dividing relevant practices into two types of quality management practices based on the previous literature review. By analyzing data on 130 samples of StateOwned Enterprises and 370 samples of para-government agencies, this study reveals that implementing quality management has a positive effect on both financial performance and the customer satisfaction index. In addition, behavioral quality management practices have an indirect effect on the relationship between technical quality management and performance.
The Tragedy of Contract and the Naturalistic Fallacy at the Workplace
Keywords
Business Ethics, Consequentialism, Social Contract
Download
This study concerns business ethics. In particular, this study is a critical review of consequentialist ethics, namely, the tragedy of contract, which underlies managerial practices at the workplace and which equates empirical flourishing with behavioural morality, an instance of the naturalistic fallacy. It shows that the application of consequentialist ethics in the corporate world is fundamentally flawed such that empirical consent, a key element of consequentialism, obtains at the expense of the weaker party to an exchange and that consent-based contracting both precludes the autonomy of the subject and paradoxically invites the influence of the third-part expert. The alternative practice is addressed with respect to the tradition of social contract, which places public ordering over private ordering.
Seoul Journal of Business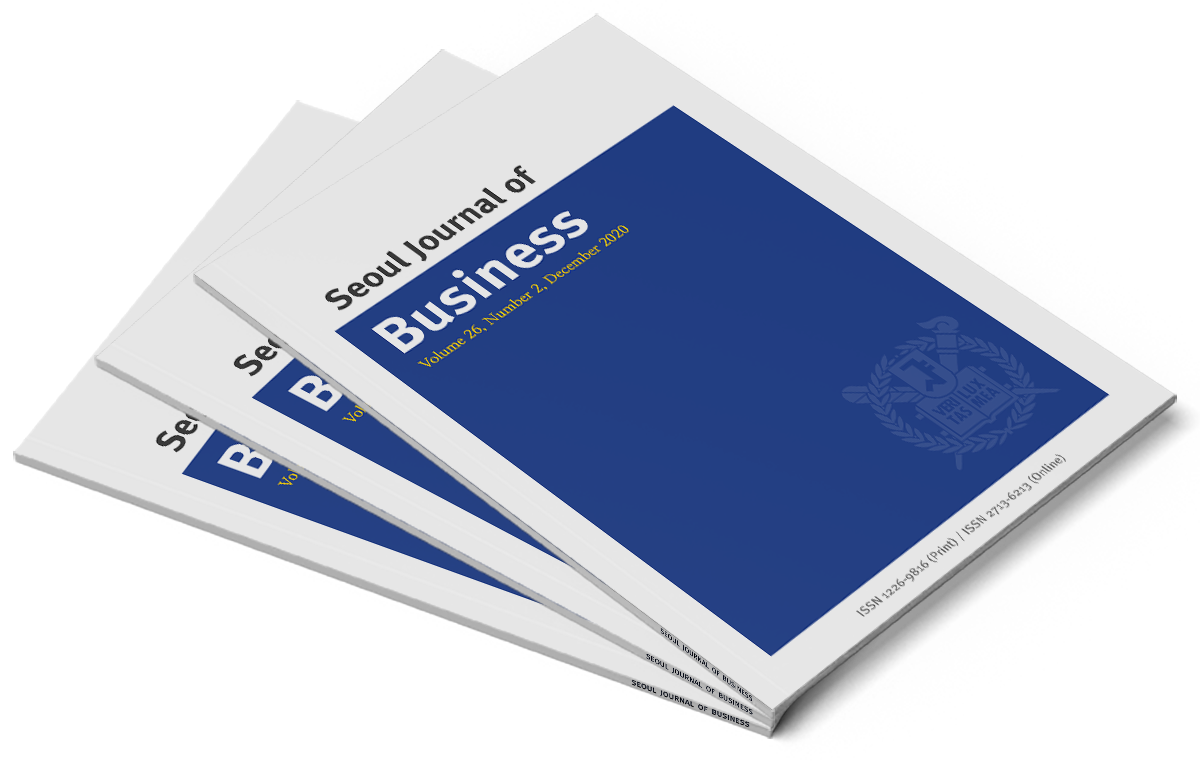 ISSN 1226-9816 (Print)
ISSN 2713-6213 (Online)